The new semester brings with it a vast array of opportunities for people to enjoy the arts at William & Mary. For more events happening at William & Mary this semester, see the university's online calendar. Be sure to check for the university's latest COVID-19 health and safety guidance as face masks will be required for most performances. – Ed.
Art
The Muscarelle Museum of Art will host "Edgar Degas: The Private Impressionist – Works on Paper by the Artist and his Circle" from Feb. 12 through May 29. Admission is free for members including W&M students, faculty and staff; $10 for non-members.
Works by French impressionist Degas in the exhibition consist of drawings, prints, photographs, monotypes, a sculpture and a letter, all from a single private collection, according to museum officials. The collection endeavors to illuminate the background and personality of Edgar Degas the man, as well as to present his genius as an artist.
The subject matter of these works by Degas is often quite personal. In addition to three rare self-portraits, the collection includes depictions of close family members, his housekeeper Sabine Neyt, and multiple portraits of artists Édouard Manet and Mary Cassatt. Works by Degas' circle in this exhibition include Mary Cassatt, Henri de Toulouse-Lautrec, Paul Cézanne, Édouard Manet, Camille Pissarro and Edweard Muybridge, among others.
The show highlights the artist's interests and individual methods of creating through experimentation and touch upon notable themes of Degas' oeuvre such as anatomy, horse racing and the ballet, according to museum officials. His wide circle of friends included some of the greatest writers and artists of the epoch.
Upcoming Muscarelle Explorations programming will focus on Degas and include lectures, a film, a book club discussion, drawing workshops and a concert of period music to further explore the cultural life of the artist and his peers.
The Muscarelle in collaboration with the W&M Art and Art History Department will host "The Curatorial Project: Leonard Baskin" from April 15 through the summer. Professor of Art History Charles Palermo will lead students curating the exhibition for the required practicum course for art history majors. Students will select, research, document and write texts for this exhibition from the Muscarelle's growing collection of works by Baskin, a mid-century American artist best known for his works on paper and his bleak portrayals of the human figure.
The Muscarelle will host "Spark of Imagination: The Spectrum of Creativity" from Feb. 18 through April 10 focusing on the ingenuity of contemporary American self-trained artists and their individual impulses to create. Along with special loans, the exhibition will feature new acquisitions on view for the first time, including works by Clementine Hunter, Helen LaFrance, Sister Gertrude Morgan and Grandma Moses. "Museum Expansion: The Martha Wren Briggs Center for The Visual Arts" will also be on display from Feb. 12 through the fall, detailing the Muscarelle's upcoming renovation and expansion with images, drawings, floor plans and a model.
For a full schedule of lectures, workshops and other events, visit muscarelle.wm.edu.
"Creatives Collect" curated by Melissa Parris, director of collections and exhibitions at the Muscarelle, will be featured at the Andrews Gallery in Andrews Hall from Jan. 27 through Feb. 25. This exhibition highlights some of the treasured art and objects from the personal collections of W&M studio art faculty and how their collections may be used as a source of inspiration for their own work.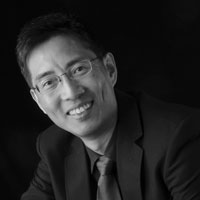 Eugene Y. Wang, Abby Aldrich Rockefeller Professor of Asian Art at Harvard University, will be the art and art history distinguished lecturer for the semester. He will give the lecture "How Was Art Electrified? The Formation of the Global Brain in China" April 12 at 5 p.m. in Andrews Hall Room 101. Wang is the founding director of Harvard CAM Lab dedicated to turning knowledge into experience and integrating art and digital technology. A Guggenheim Fellow, he has published extensively on Chinese art and culture ranging from antiquity to modern and contemporary periods. The event is free and open to the public with registration required.
Dance
Student work will be on display as W&M Dance and Orchesis Modern Dance Company present "An Evening of Dance."
The show is an annual production in which students explore and develop original choreography performed by their peers in the Orchesis Modern Dance Company, under the mentorship of W&M dance faculty. Performances are scheduled for March 31-April 2 at 7:30 p.m. and April 3 at 2 p.m. at the Kimball Theatre. Tickets are available at the Kimball Theatre Box Office and online.
Ewell Concert Series
The music department will begin the Ewell Concert Series at 7 p.m. on Feb. 11 with the bolero-influenced harmonizing of Miramar performing at the Williamsburg Regional Library. Miramar's core repertoire includes music from all over Latin America with a spotlight on women composers and music from Puerto Rico. Miramar performs as a sextet often with the addition of a string quartet or orchestra. All string and orchestra arrangements are composed by pianist Marlysse Simmons.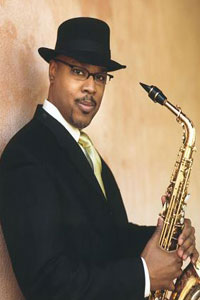 The series continues at 7 p.m. on Feb. 25 with saxophonist Greg Osby featuring Orrin Evans on piano, Matthew Paarrish on bass and Byron Landham on drums performing at the Williamsburg Regional Library. Osby, a saxophonist, composer, producer and educator Greg Osby has influenced contemporary instrumental music as a leader of his own ensembles and guest artist with other acclaimed groups for the past 35 years.
Next up in the lineup will be Michelle Huang and Magdalena Adamek piano duo performing March 4 at 7 p.m. at Ewell Recital Hall. Soloists, chamber musicians and educators, the pair met while serving on the piano faculty at Virginia Commonwealth University. Since 2019, they have collaborated and performed together a wide array of four-hand and two piano works by composers from Maria Szymanowska, Frederic Chopin, Johannes Brahms, Maurice Ravel to contemporary composer Richard Bennett.
The series continues at 7 p.m. on March 30 with Rev. Cora Harvey Armstrong and The Harvey Family performing at the Williamsburg Regional Library. A native of King and Queen County, Virginia, Cora Harvey Armstrong is a singer, songwriter and recording artist who has been playing the piano for more than 60 years. She, her sisters and nieces — Clarissa Jackson, Kimberly Young and Ruth Young — now sing together and have performed at many folk festivals and shows across the country.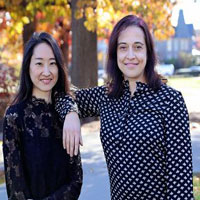 Next up will be the District5 wind quintet performing April 3 at 4 p.m. at Ewell Recital Hall. District5 is a Washington-based wind quintet that specializes in new music and new transcriptions. Their debut album was the complete Chopin preludes. The group recently performed at The REACH at the Kennedy Center, Dumbarton Oaks, U.S. Department of State, Library of Congress, Barns at Wolf Trap, D.C. Kosciuszko Foundation and the Anderson House.
The spring Ewell program concludes at 7 p.m. on April 28 with the Lavazza Piano Trio performing at Ewell Recital Hall. The group consists of violinist Akemi Takayama, pianist Marika Bournaki and cellist Julian Schwarz and was formed at Shenandoah Conservatory in Winchester where all three are faculty members. During the 2020-2021 season, the trio recorded and performed works by composers from underrepresented groups for the New Orchestra of Washington's Lift Every Voice initiative.
All performances are free and open to the public.
Film
Entering its 15th year, the W&M Global Film Festival is now the Ampersand International Arts Festival, presented by William & Mary. This expanded version of the festival will include more films than ever before, in addition to new tracks of live performance arts programming and an arts and entertainment industry summit. The festival will take place April 6-10 in venues throughout Williamsburg, including indoor and outdoor in-person events and a virtual platform.
Music
The music department has various concerts scheduled throughout the semester, with more events to be added to its calendar.
The Botetourt Chamber Singers will hold their gala on Feb. 12 at 7:30 p.m. at the Kimball Theatre.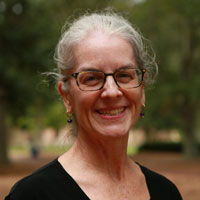 Tickets are available at the door and will be $20. The group will host its free spring concert April 3 at 2 p.m. in the Wren Building Great Hall.
The Barksdale Treble Chorus will host its free spring concert on April 9 at 8 p.m. at Bruton Parish Church.
The W&M Choir, Botetourt Chamber Singers and Barksdale Treble Chorus will perform their spring choral concert May 7 at 7:30 p.m. at Williamsburg Presbyterian Church. Admission is $10 and free for students.
The W&M Symphony Orchestra will hold its winter concert on March 10 at 7:30 p.m. at the Sadler Center Commonwealth Auditorium. The orchestra will perform Carmody's Sinfonietta, Wieniawski's Concerto for violin No.2, opus 22, D minor with Benny Netzer as soloist, Mahler's Adagietto from Symphony No.5 and Schumann's Symphony No.4, opus 120, D minor. The orchestra will perform its spring concert featuring Liszt's Les préludes and Brahms' Symphony No.2, opus 73, D major on May 8 at 4 p.m. at the Commonwealth Auditorium. Both events are $10 for general admission and free for students, children under 18 and veterans.
The W&M Wind Ensemble will perform on May 4 at 7:30 p.m. at the Kimball Theatre. Donations will be accepted.
The W&M Jazz Ensemble and Jazz Combo will host a joint concert on April 26 at 8 p.m. in Ewell Hall. Admission is free.
The Gallery Players, W&M's conductor-less string ensemble, will present two free concerts with a program celebrating impressionism and the musical passions of Edgar Degas. The performances will feature the music of Mozart, Donizetti Gluck, and Debussy. The first will be on April 21 at 8 p.m. as part of the Candlelight Concert series at Bruton Parish Church. The second will be April 27 at 7 p.m. at the Muscarelle Museum of Art's Music in the Galleries with online registration required.
Theatre
W&M Theatre opens the spring season with "A Tempest," which was written by Aimé Césaire and will be directed by W&M Adjunct Instructor of Theatre Janel Miley. The play is described as a postcolonial revision of Shakespeare's "The Tempest." which focuses on the plight of Ariel and Caliban and their never-ending quest to gain freedom from Prospero and his rule over the island. It considers issues of racism, violence and exploitation, leaving the audience to consider the lasting effects of colonialism. The show runs March 3-6 at the Kimball Theatre. Show times are 7:30 p.m. Thursday through Saturday and 2 p.m. on Sunday.
Directed by W&M Professor of Theatre Laurie Wolf with musical direction by Musical Theatre Director Phaedra McNorton, "Company" comes from the book by George Furth with music and lyrics by Stephen Sondheim. The plot centers around confirmed singleton Bobbi contemplating their unmarried state on the night of their 35th birthday. Over the course of a series of dinners, drinks and even a wedding, their friends explain the pros and cons of taking on a spouse. The habitually single Bobbi is forced to question their retention of the single life during a hilarious array of interactions. The show runs April 21 through May 1 at the Kimball Theatre. Show times are 7:30 p.m. Thursday through Saturday and 2 p.m. on Sunday.
Tickets are available at the Kimball Theatre Box Office and online.
Writing
The English department will host a talk with author and W&M Assistant Professor of English Brian Castleberry on Feb. 24 at 7 p.m. at a site to be announced. A winner of the Library of Virginia Book Award in Fiction, Castleberry is the author of "Nine Shiny Objects." His work has appeared in Lithub, The Southern Review and the The Los Angeles Review of Books. He directs W&M's creative writing program.
Margaret Kimball starts off the Hayes Writers Series with a virtual appearance on Feb. 17 at 7 p.m. Kimball is an illustrator and graphic novelist whose books include the "Birds and Botanicals Coloring Book" and the illustrated memoir "And Now I Spill the Family Secrets," which delves into how families survive through the struggles of mental illness. Her work has appeared in The Believer, Ecotone, Black Warrior Review and "Best American Comics."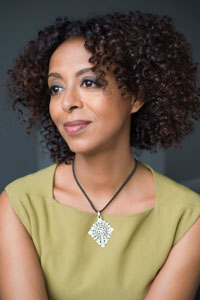 The series continues on March 24 with novelist, essayist and photographer Maaza Mengiste's 7 p.m. virtual talk. Her novel "The Shadow King" was shortlisted for the 2020 Booker Prize. Born in Ethiopia, Mengiste emigrated to the U.S. in her youth and has published another novel "Beneath the Lion's Gaze" as well as work in The New York Times, The New Yorker and Granta.
Three author talks will be hosted as part of the Ampersand International Arts Festival — fiction writer Farah Ali on April 6, poet and activist Aurielle Marie on April 7 and novelist Kelli Jo Ford on April 8. Each event will take place at 7 p.m. at a site to be announced.
Ali is the author of the story collection "People Want to Live" set in her native Pakistan and hailed as a "powerful, devastating collection of characters poised at moments of possible transformation" by Caitlin Horrocks, author of "Life Among the Terranauts." Marie's debut poetry collection "Gumbo Ya Ya" won the 2020 Cave Canem Poetry Prize, and their work has been published in The Adroit Journal, Poetry Daily, TriQuarterly Press and The Rumpus. Ford, a citizen of the Cherokee Nation, is the author of the widely acclaimed "Crooked Hallelujah," which was long-listed the Story Prize and the PEN/Hemingway Prize, among other awards and honors. "Ford's storytelling is urgent, her characters achingly human and complex, and her language glittering and rugged," wrote Publisher's Weekly.
Registering for and attending events at William & Mary conveys a shared expectation of abiding by university policy, which is subject to change as conditions warrant. As of March 1, 2022, those requirements include optional masking both indoors and outdoors, with masking especially encouraged in large gatherings. Masks are required in all scheduled classes and labs as well as in the Student Health Center. COVID-19 vaccination and boosters are strongly encouraged for all William & Mary students, employees and external visitors, in alignment with Centers for Disease Control and Prevention guidance. We create these shared expectations of event participants in keeping with William & Mary's core values of Belonging within this community and Respect for one another as individuals, and in recognition of the risks inherent to gathering amid pandemic.
Staff, University News & Media